Living in New York City can be thrilling, but it also comes with a high cost of living. Healthcare costs, including dental care, are quite expensive for many New Yorkers. Fortunately, some organizations provide dental grants and financial assistance to help cover dental care costs. This guide covers the key dental grants available in New York City for those in need in 2024.
Overview of Dental Grants in NYC
Dental grants help provide free or low-cost dental care to those who cannot otherwise afford it. Major causes of poor dental care and tooth loss include lack of dental insurance, inability to pay out-of-pocket costs, and limited access to dentists who accept Medicaid.
Grants are an integral source of funding that allows local organizations and programs to offer reduced-cost or free dental services to qualifying individuals. Various foundations, government agencies, and community health centers offer dental grants in New York City for children, adults, seniors, and other groups in need.
The grants help cover services like cleanings, x-rays, fillings, tooth extractions, root canals, crowns, dentures, and oral surgery. The funding is available to those who meet eligibility requirements based on income level, age, geographic location, health conditions, and other criteria.
Benefits of Dental Grants
Dental grants offer several valuable benefits for those struggling to access or afford oral healthcare in New York City:
Lower out-of-pocket costs: Grants reduce or eliminate the upfront fees for dental services, which are often prohibitively expensive for low-income households.
Access to quality dental care: Recipients can get treatment from licensed dentists instead of avoiding care altogether. This improves oral and overall health.
Coverage for major procedures: Grant funds often cover expensive procedures like crowns, root canals, and dentures that recipients otherwise could not afford.
Support for underserved communities: Programs target resources to children, seniors, veterans, homeless populations, and other vulnerable groups.
Relief from dental pain/problems: Those suffering from dental pain, infections, or tooth loss can get treatment to resolve issues.
Improved health and quality of life: With better oral health, people can eat, speak, and sleep comfortably without embarrassment or impacts on self-esteem.
Dental Grant Qualification Criteria
Each grant program sets its criteria for determining applicant eligibility. This generally involves meeting financial need requirements as well as considerations like age, location, and health status. Common qualification factors include:
Income below a set percentage of the Federal Poverty Level
Lack of dental insurance or limited dental benefits
Uninsured or underinsured status
Medicaid eligibility or qualification for other government assistance programs
Geographic location within the five boroughs of NYC
Age (e.g. children, seniors)
Specific health needs and disabilities
Inability to otherwise afford quality dental care
Documentation like pay stubs, tax returns, Medicaid status, or letters from social workers may be required to verify eligibility. Applicants should be prepared to submit paperwork proving they meet the grant requirements.
Major Dental Grant Programs in New York City
Many foundations, non-profits, and government agencies administer dental grants in New York City. Major programs providing funding and assistance include:
HealthWell Foundation Dental Grants
The HealthWell Foundation is a nationwide non-profit that assists patients with chronic, life-changing, and life-threatening illnesses. They provide dental grants of up to $5,000 per year to cover out-of-pocket costs for dental treatments and procedures.
Eligible applicants must have a chronic medical condition like diabetes, asthma, seizures, cancer, lupus, hemophilia, MS, HIV/AIDS, or fibromyalgia. Veterans with PTSD are also eligible. Applicants must be uninsured, underinsured, or have exceeded their dental insurance policy limits. 175% of poverty is the income limit.
Medicaid and Child Health Plus Dental Coverage
Medicaid and Child Health Plus are New York government healthcare programs that provide dental benefits to qualifying children and adults. Coverage includes cleanings, x-rays, fillings, extractions, root canals, dentures, and more. Providers caring for Medicaid patients must accept payment amounts set by the state.
To qualify for Medicaid, applicants must meet low-income requirements based on household size. Pregnant women and people with disabilities may qualify for higher incomes. Child Health Plus covers uninsured children up to age 19 in families earning up to 400% of poverty.
Qualident NY Dental Clinics
Qualident operates low-cost dental clinics throughout New York that provide services to uninsured and underserved patients. The non-profit has clinics in all five NYC boroughs that offer cleanings, fillings, extractions, root canals, dentures, oral surgery, and specialty care. Fees are discounted up to 60% compared to average private practice costs.
Qualident dental clinics accept Medicaid, Child Health Plus, Medicare, and private insurance. Uninsured patients pay on an income-based sliding scale. Grants and financing options are also available.
NYU College of Dentistry Clinic
The NYU College of Dentistry in Manhattan operates a low-cost dental clinic where dental students provide care under faculty supervision. Services available include general dentistry, cosmetic procedures, dental implants, root canals, extractions, cleanings, x-rays, and more. Fees are about 25-50% below average private practice rates.
The clinic accepts Medicaid, Child Health Plus, and many private insurance plans. Uninsured patients can receive discounted care based on financial need. Payment plans and external grants are also available to help with costs.
Heart of America Dental Grants
Heart of America provides need-based dental grants to children and adults throughout the United States. Grants up to $5,000 are awarded to cover cavity fillings, tooth extractions, cleanings, x-rays, root canals, dentures, oral surgery, and other treatments.
Applicants must have a permanent disability, chronic illness, or elderly age. Veterans are also eligible. Total household income must not exceed 200% of the Federal Poverty Level. Applications are accepted year-round on the organization's website.
Dental Lifeline Network Treatment
The Dental Lifeline Network connects uninsured, disabled, elderly, and medically fragile people with volunteer dentists who donate their services. The application process involves getting a referral from a social worker or medical professional stating why the patient needs assistance.
If accepted, the patient is placed on a waitlist to be matched with a volunteer dentist located as close to them as possible. Patients requiring extensive or emergency dental work may get priority.
America's Dentists Care Foundation Grants
America's Dentists Care Foundation offers grants to connect patients in need with free dental care. To apply, patients must get local dentists to sponsor their application. Sponsoring dentists agree to donate their services if the grant is approved. Awards up to $5,000 are given to cover major treatments.
Applicants must have a permanent disability, chronic illness, or elderly age. Veterans are also eligible. Total household income must not exceed 200% of the Federal Poverty Level. Applications are accepted year-round on the foundation's website.
Dental Care Programs for Persons with Developmental Disabilities
New York State operates the Fee for Service Dental Program and the HCBS Waiver Dental Program to provide dental services for people with developmental disabilities. Services covered include routine dental care and procedures not typically covered by Medicaid.
Eligible people include those enrolled in OPWDD waiver programs, certified by the Office for People with Developmental Disabilities, or assessed as nursing home eligible. There is no age or income limit.
Donated Dental Services Programs
There are several programs where volunteer dentists donate their services to treat low-income seniors, veterans, caretakers, and people with disabilities for little to no cost. These include services from the Children of America Foundation, Oral Health America, and the NY State Dental Foundation. Patients must apply for acceptance and be matched with participating dentists.
Additional Grants and Programs
Many other foundations, charities, and programs offer dental grants or affordable services, such as the MAP International Toothache Relief Program,ediatric Foundation, Smile New York Oral Health Medicaid Program, NYU Lutheran Medical Center Clinic, Ryan Clinic, QueensCare Health Centers, and more.
How to Apply for Dental Grants in NYC?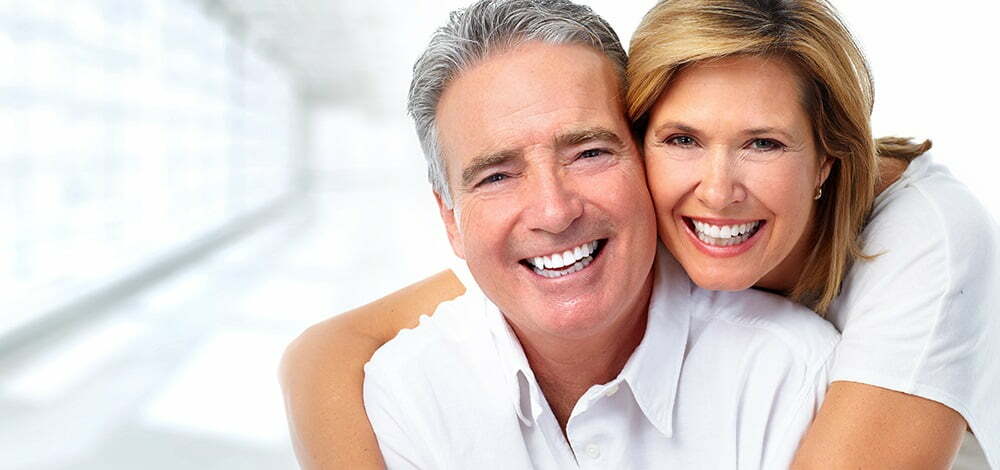 Online Application For Dental Grant in New York.
If you are eligible for the New York State Dental Foundation programs, you can apply by visiting https://www.nysdentalfoundation.org/online-ce.html.
All medical, dental, and long-term service and support providers can begin the application process at https://www.hrsa.gov/provider-relief.
Medicaid and CHIP provider distribution guide is also available here. For more information, you can visit
https://www.hrsa.gov/provider-relief/compliance/terms-conditions.
Other Methods to Apply for a Dental Grant in New York.
Applying for dental grants and services involves several common steps:
Find programs you qualify for – Research grants and clinics serving your area, condition, age group, etc.
Check eligibility requirements – Confirm you are satisfied with age, income, location, disability, and other eligibility criteria before applying.
Gather documentation – Have needed paperwork ready like financial statements, ID, insurance status, disability, or doctor letters.
Complete applications – Follow all instructions carefully. Watch for deadlines and allow time for approval.
Get put on waitlists – Many programs have waiting lists. Be patient for an opening. Immediate needs may get priority.
Attend screening appointments – Some clinics require in-person eligibility screenings before approving services.
Verify coverage and fees – Understand what exact services are covered and any out-of-pocket fees you must pay before starting treatment.
Key Tips for Applying for Dental Grants
Apply broadly to increase your chances of being approved.
Seek local programs first to reduce wait times and travel.
Follow up frequently on the status of your application.
Provide any requested documents quickly.
Be flexible with appointment dates and times offered.
Accept whatever treatments you are approved for.
Reapply regularly as eligibility periods expire.
Ask about waitlist priorities if your dental needs are urgent.
Inquire if there are any payment plans, discounts, or scholarships if you have a co-pay charge.
Look into financing like medical credit cards and personal payment plans if grants don't fully cover costs.
Frequently Asked Questions (FAQ) About Dental Grants in New York City
Who is eligible for free dental grants and services in New York City?
Major eligibility factors include low-income status, lack of dental insurance, Medicaid eligibility, age (children or seniors), disabilities, medical conditions, veteran status, and homelessness. Specific requirements vary across different programs.
What dental treatments do the grants cover?
Grants help pay for services like routine cleanings, x-rays, fillings, tooth extractions, root canals, crowns, bridges, dentures, oral surgery, and more. Specific covered treatments depend on the organization.
Where are low-cost, sliding-scale, or free dental clinics located in NYC?
Major dental clinics available in NYC include facilities operated by Qualident, NYU Dentistry, Ryan Clinic, QueensCare Health Centers, and Neighborhood Health Providers. Most are located in the Bronx, Brooklyn, Queens, and Manhattan.
How long do I have to wait to get dental treatment through a grant program?
Wait times range widely depending on the organization. Some have long waits of 6 months to over a year. Others like emergency dental clinics may offer more immediate treatment for urgent issues.
What documentation or proof is required when I apply for a dental grant?
You typically need to provide financial statements, ID, proof of address, insurance status, Medicaid documents, medical records, disability or doctor letters, and other paperwork to verify eligibility.
Can dental grants be used at any dentist or just certain providers?
Most grants are only usable at designated dental clinics or by dentists who volunteer with the specific organization. Exceptions include funds provided directly to recipients that can be used at the dentist of their choice.
Do I have to pay anything when I get dental treatment through a grant?
You typically must pay discounted rates on a sliding scale based on income. However, treatments may be fully covered for those under certain income levels. Make sure to check each program's payment policies.
What if I need major dental work like dentures, oral surgery, implants, braces, etc?
Many programs have funding that can be used for major dental treatments beyond basic cleanings and fillings. Or they may connect you with dentists willing to provide discounts or pro-bono work.
What if my application for a dental grant is denied?
If your application is rejected, call to see if you can reapply after improving your eligibility (e.g. getting on Medicaid, obtaining disability status, earning less income). You can also seek treatment at other low-cost dental clinics.
Where can I find additional help affording dental care if I don't qualify for grants?
If you don't qualify for grants, additional options include dental schools, federally qualified health centers, medical credit cards, payment plans, dental tourism, and bartering your skills with dentists.
In Conclusion
Dental grants are essential for enabling low-income and underserved populations to access affordable, quality oral healthcare in a city as expensive as New York. Patients who receive these services can achieve better dental and overall health.
Major dental grant providers strive to meet community needs, but resources remain limited. By meeting eligibility requirements and persistently applying, you can get accepted and treated. Partnering these grant programs with Medicaid, insurance, sliding-scale clinics, financing, and other options maximizes your chances of covering necessary dental costs.
With creativity and dedication to pursuing help, New Yorkers in need can find grants and care to finally achieve a healthy smile. Reach out for assistance and don't give up hope of getting dental treatment. Your oral and overall health are worth the effort.
Disclaimer
This article provides general information only and is not medical or dental advice. All content, including text, graphics, images, and information, is for general informational purposes only. The content is not intended to be a substitute for professional medical advice, diagnosis, or treatment. Always seek the advice of your dentist, physician, or other qualified health provider with any question you may have regarding a medical or dental condition. Never disregard professional medical or dental advice or delay in seeking it because of something you have read in this article.
Mustafa Al Mahmud is the Founder of Quick Medico and also a professional Blogger, SEO Professional as well as Entrepreneur. He loves to travel and enjoy his free moment with family members and friends.